Entrepreneur / Photographer / Writer
As a content creator and a professional photographer I'm traveling through the world and working on a various projects for many different companies. I enjoy doing portraits and photos through interesting travels, small private weddings, events, lectures and seminars. When I'm not photographing, I'm always interested in personal development, marketing and sales, observing and studying the perspective through which my soul act and create, to capture life experiences and write thoughts and ideas in my books.
The companies I've worked with: Hilton Hotels & Resorts, Marriott Courtyard, Starwood Hotels & Resorts, Meliā Hotels & Resorts, Falkensteiner Hotels & Residences, Canon, Nikon, Profoto, Zlatarna Celje, AVON, Sberbank, Bento product, Hachez chocolatier, Art Ival, Schoggetten, FAM-JM, FAGUS, Resonance Science Foundation… +40
People I've worked or working with: Nassim Haramein – has spent over 30 years researching and discovering connections in physics, mathematics, geometry, cosmology, quantum mechanics, biology, chemistry.. Dr Semir Osmanagich – The author, researcher, archaeologist, discoverer of Pyramids in Visoko (BiH) and businessman. Hubert Friedl – CEO and founder of Lyoness and Werner Kaiser – European Sales Director in Lyoness. Bob Proctor – Advisor, Author, Entrepreneur, world most known motivational Speaker and Lecturer for Personal Development. Miloš Stevanović – Minister's advisor, entrepreneur, attorney and motivational speaker. Spasoje Vlajić – Author of over 30 books about Love, Faith, Nature, Tesla, Mind, Human Potential, Psychology of success, with more than 10 000 lectures…+1000 more
People I've learned or learning from: Brian Tracy – Chairman and CEO of Brian Tracy International, Autor of 70 books, speaker, and lecturer. Sergej Nikolajevič Lazarev – Practitioner, philosopher, researcher of the law of the spiritual life of man and their influence on health and destiny. Ester Hicks – Inspirational speaker and author. She co-authored eight books with her husband, Jerry Hicks. Together they presenting Law of Attraction workshops and teachings of Abraham. Prof. Dr Velimir Abramović – The greatest acquaintance of Tesla's work, author, philosopher, poet.. +1000
Kao preduzetnik zajedno sa svojim timom ljudi imao sam priliku uspješno sarađivati sa preko 40 malih i srednjih preduzeća. Često na kreiranju sadržaja (foto/video) za marketing kampanje, a zatim i na izradi web sajta, logotipa, vođenju i održavanju Facebook & Instagram stranica… Nastojim pomoći drugima da ostvare svoje ciljeve i vizije uživajući na svakom projektu, zbog sjajnih, mudrih, pametnih, inteligentnih, vedrih, ljubaznih, zabavnih, posebnih, izvanrednih ljudi koje upoznajem, sa kojima radim i kojima sam okružen. Zbog izuzetnih, magičnih, predivnih, nezaboravnih misli, osjećaja, sjećanja, emocija i iskustava. Radim svaki projekat sa ljubavlju i vedrinom znajući da se divne i velike stvari samo iz takvih osjeća mogu stvoriti.
Kao profesionalni fotograf radio sam za mnoga preduzeća i kompanije. Bio sam angažovan za fotografisanje mnogih proslava i događaja, privatnih ili u organizaciji različitih kompanija. Fotografisao sam više od 80 vjenčanja i nekoliko događaja u organizaciji ambasade Japana, Kuvajta i Maroka. Bavim se i izlagačkom fotografijom, a ostvarenja iz tog polja su razna. Nakon 19. jula 2018. godine, odnosno nakon 7 godina izlaganja fotografija na razne domaće i međunarodne izložbe, trenutno nosim titulu Fotografa I klase AUFBiH (asocijacija umjetničke fotografije), takođe i zvanje AFIAP. Zvanje "Artist – AFIAP" može biti dodjeljeno fotografima čija je umjetnička kvaliteta, tehnika i produkcija prepoznata kroz učešće na razne internacionalne umjetničke izložbe (salone) pod FIAP pokroviteljstvom (fiap – International Federation of photogrpahic art). Moje fotografije bile su izložene na izložbama u preko 40 različitih zemalja, od Bosne i Hercegovine 🇧🇦 do Maroka 🇲🇦, Indije 🇮🇳, Amerike 🇺🇸, Kine 🇨🇳, Makedonije 🇲🇰, Rumunije 🇷🇴, Japana 🇯🇵, Indonezije 🇮🇩, Francuske 🇫🇷, Italije 🇮🇹, Hrvatske 🇭🇷, Saudijske Arabije 🇸🇦, Turske 🇹🇷, Luksemburga 🇱🇺, Singapura 🇸🇬, Španije 🇪🇸…
Od primljenih, štampanih, izloženih fotografija na veoma značajne međunarodne izložbe, predstavljanje BiH na svjetskom nivou u rangu mladih do 22 pa kasnije do 25 godine, sve do nagrađivanih radova sa zlatnim i srebrenim medeljama i mnogim pohvalama…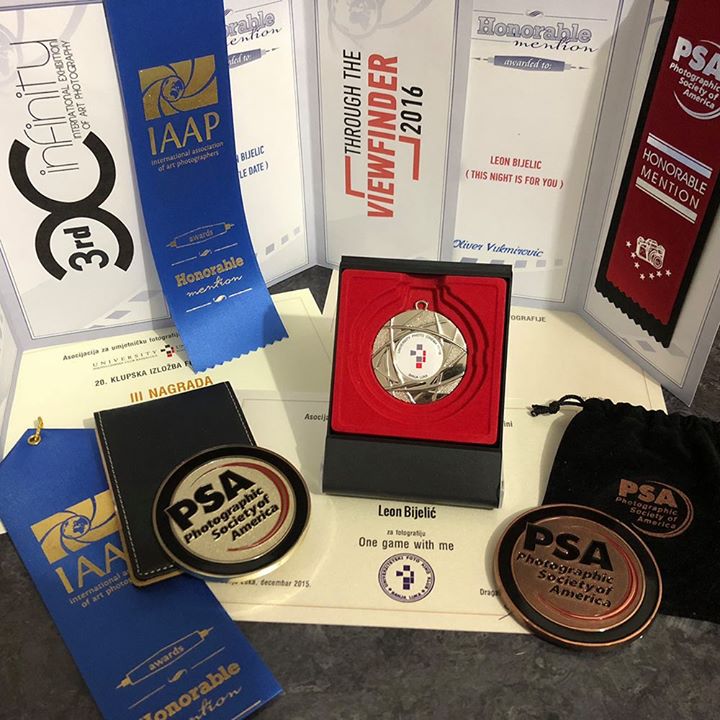 Od prije nekoliko mjeseci radim na razvoju i usavršavanju veoma jedinstvenih kratkih klipova "cinemagraphs" koji se konstantno pokazuju kao najidealniji sadržaj za marketing kampanje zbog donošenja velikog broja pozitivnih i dobrih rezultata kod povećanja prodaje nekog proizvoda ili usluge.
BESIDE PHOTOGRAPHY - PERSONAL DEVELOPMENT
Although photography is my main job, I feel that working on ourself is one of the most important jobs we need to deal with. I attended many seminars and trainings, read over 120 books on personal development, saw many lectures and webinar… The most interesting of all were the Theta Healing seminars from where I got the most beautiful knowledge and life experiences, then the NLP workshops helped me to know more about me, people, relationships, communication and many other important knowledge.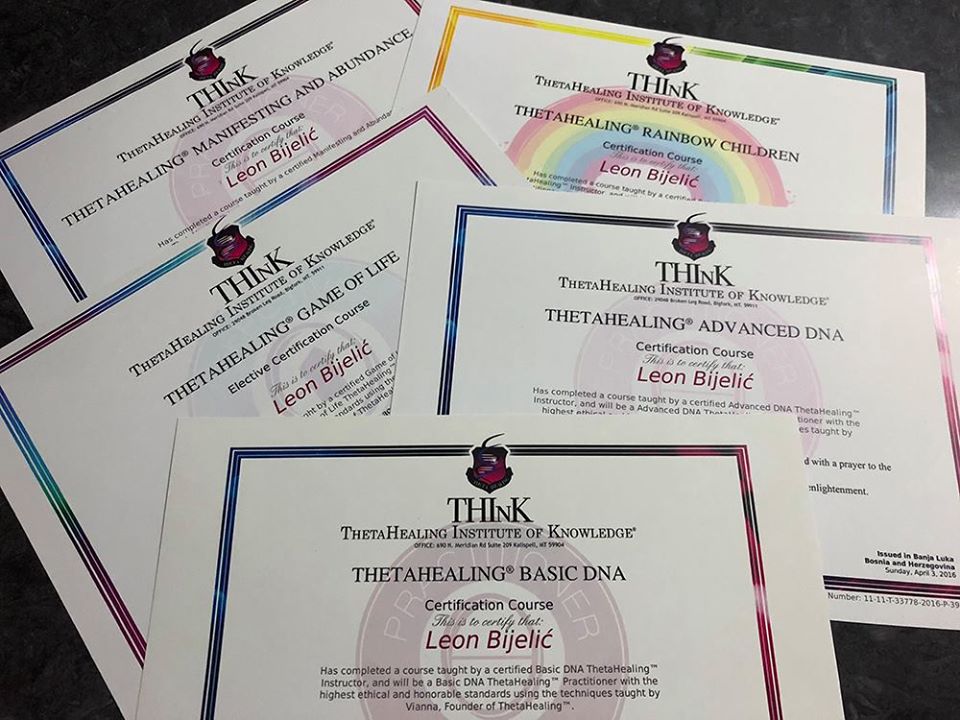 There are many different knowledges that man can learn and I'm so happy and so thankful for this one "Tesla's physiology and technology of success" from International science center for research Nikola Tesla's heritage, Belgrade, Serbia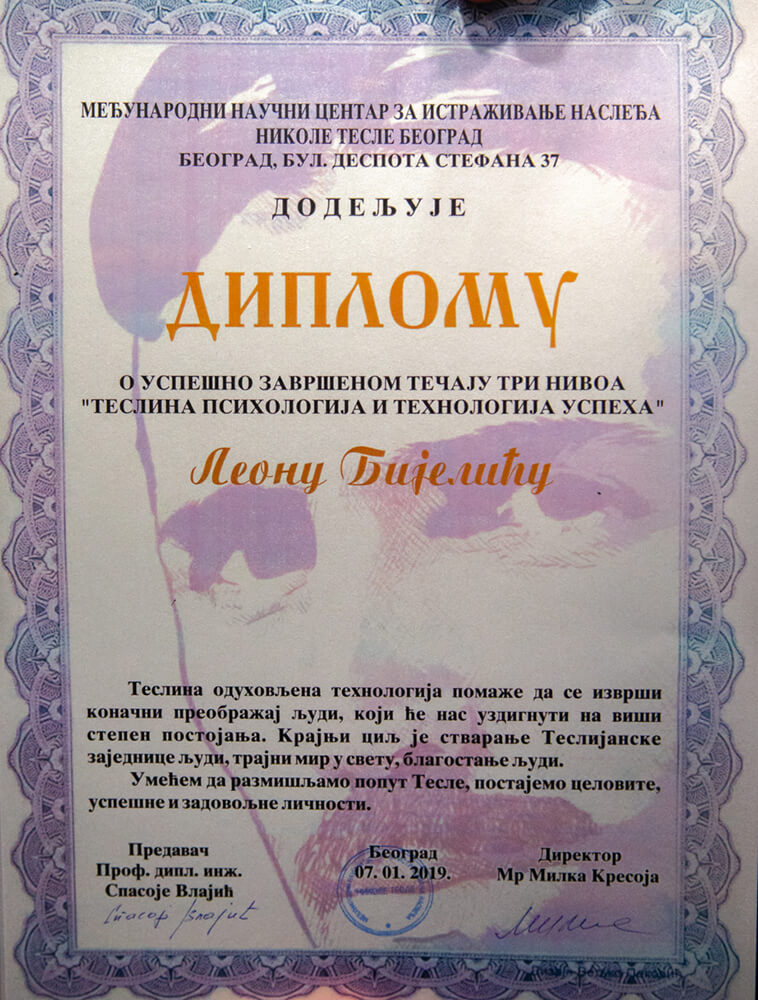 ISTRAŽIVANJE, KNJIGE, BLOG
Kada ne fotografišem ili ne proučavam fotografiju, uvijek radim na nekim drugim interesantnim projektima, istraživanjima i eksperimentima. Ljubitelj sam nauke o zvuku, čovjeku i svijesti. Svoja životna iskustva, misli i uvide zapisujem već duži niz godina, a ujedno volim pisati poeziju, priče, molitve i posebno volim čitati. Na mom blogu možete pronaći najbolje dijelove (citate/izreke) iz knjiga koje sam pročitao. Moja namjera je izvući najvažnije i najbitnije iz knjige tako da vi imate zanimljiv, kratak i konkretan sadržaj iz različitih knjiga i sve možete pročitati u svega 10-20 minuta. Više na:
https://leonbijelic.com/category/citati-iz-knjiga/

ANDRÉ RIEU – THE BEST CONCERT IN BELGRADE – 2022.
Leon Bijelic
2022-11-26T23:46:14+00:00
[/fusion_builder_column]
PORODIČNI BUKVAR MILICA NOVKOVIĆ
SLIKE VJENČANJE STARA ADA – BANJA LUKA / MILAN & IVANA
KRISTINA – ZAUVEK LEPA – PHOTO SESSION