UFKK: FIRST INTERNATIONAL EXHIBITION OF DIGITAL AND PRINTED PHOTOGRAPHY "CONCEPT PHOTO" – BANSKI DVOR – BANJA LUKA
UFKK: FIRST INTERNATIONAL EXHIBITION OF DIGITAL AND PRINTED PHOTOGRAPHY "CONCEPT PHOTO" – BANSKI DVOR – BANJA LUKA
___
Organizer: University photo cinema club (ufkk) 
The exhibition has the highest ranking and has the patronage of the International Federation of Photographic Arts (FIAP), as well as other significant photographic associations. The exhibition has received 4000 photographs of 266 authors from 55 countries. Among the participants are many famous names from the world of creative photography.
The exhibition is open on February 27, 19:00 in the grand showroom of the Cultural Center Banski dvor in Banja Luka.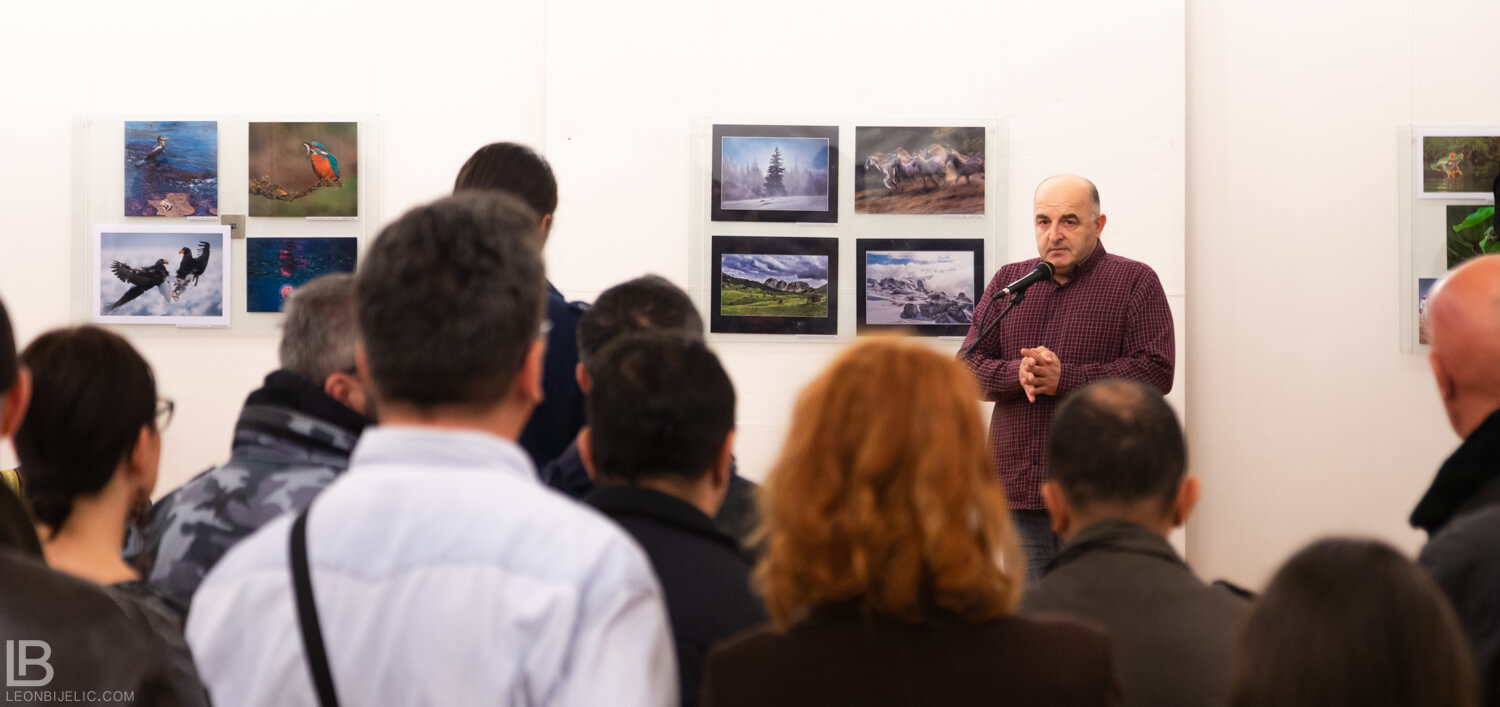 In the presence of a large number of photo lovers, the exhibition was opened by the President of the Union Cinema Club Milorad Kašćelan, in the following speech (speech is on serbian language):
Four exposed photographs by author Leon Bijelić
Gallery from the opening of the exhibition
Photo by 📷 @leonbijelic
MORE ABOUT UFKK
The club was founded in 1977. The activities of the University Photo Club are aimed at popularizing the photo in general, with a special emphasis on creative – exhibition photography. This has been particularly intensified and expressed in the last 25 years.
It should also be emphasized the traditional International Exhibition of Slides, which was held for 18 years. The presentation and persistence of this discipline for a number of years made UFKK recognizable and unique in the world. Their exhibition is one of the last of the last exhibitions in the world.
Also, in parallel with the International Exhibition of Slides, we started the organization of the International Photo Salon that has been held for 12 years and has grown to the largest photographic event in Bosnia and Herzegovina.
For four years in a row, we organized a Circular International Photo Exhibition of ECOLOGY, which is specific to the fact that beside Banja Luka it was held simultaneously in three other cities, ie three countries (Serbia, Slovenia and Bulgaria).
For 7 years we have been organizing also the International Photo Exhibition of PHOTO EMOTION, and in the last two years and the International Photo Exhibition PHOTO PERSPECTIVES
BANJA LUKA SALON PHOTOS has for ten years in a row patronage of the International Federation of Photographic Arts – FIAP, as well as all other exhibitions in their organization.
Each of these exhibitions or salons is accompanied by an exceptional setting or presentation as well as a high quality catalog, which only completes a complete picture of the level and importance of organized events.
__
Organisation 🖼️ Univerzitetski foto kino klub (ufkk)
Location 🏛️ Banski dvor / Banja Luka / RS, BiH 
Photo by 📷 @leonbijelic