KUNSTHALLE MUSEUM – HAMBURG – PHOTOS BY LEON BIJELIC
KUNSTHALLE MUSEUM – HAMBURG – PHOTOS BY LEON BIJELIC
__
If there is something you should visit in Hamburg that is Kunsthalle. You would be amazed and delighted with so many unique artworks.

Most importantly to mention this Kunsthalle Museum is for all lovers of all kind of paintings. ?  There are paintings from 1400th to 1960th and also a different type of unique sculptures… You just need to visit this museum because you will get so much inspiration and much more than that. The ticket price for adults is 14 € and for more info check their website. Enjoy!
The permanent collection of the Hamburger Kunsthalle reflects art from eight centuries and ranks among the most substantial public art collections in Germany.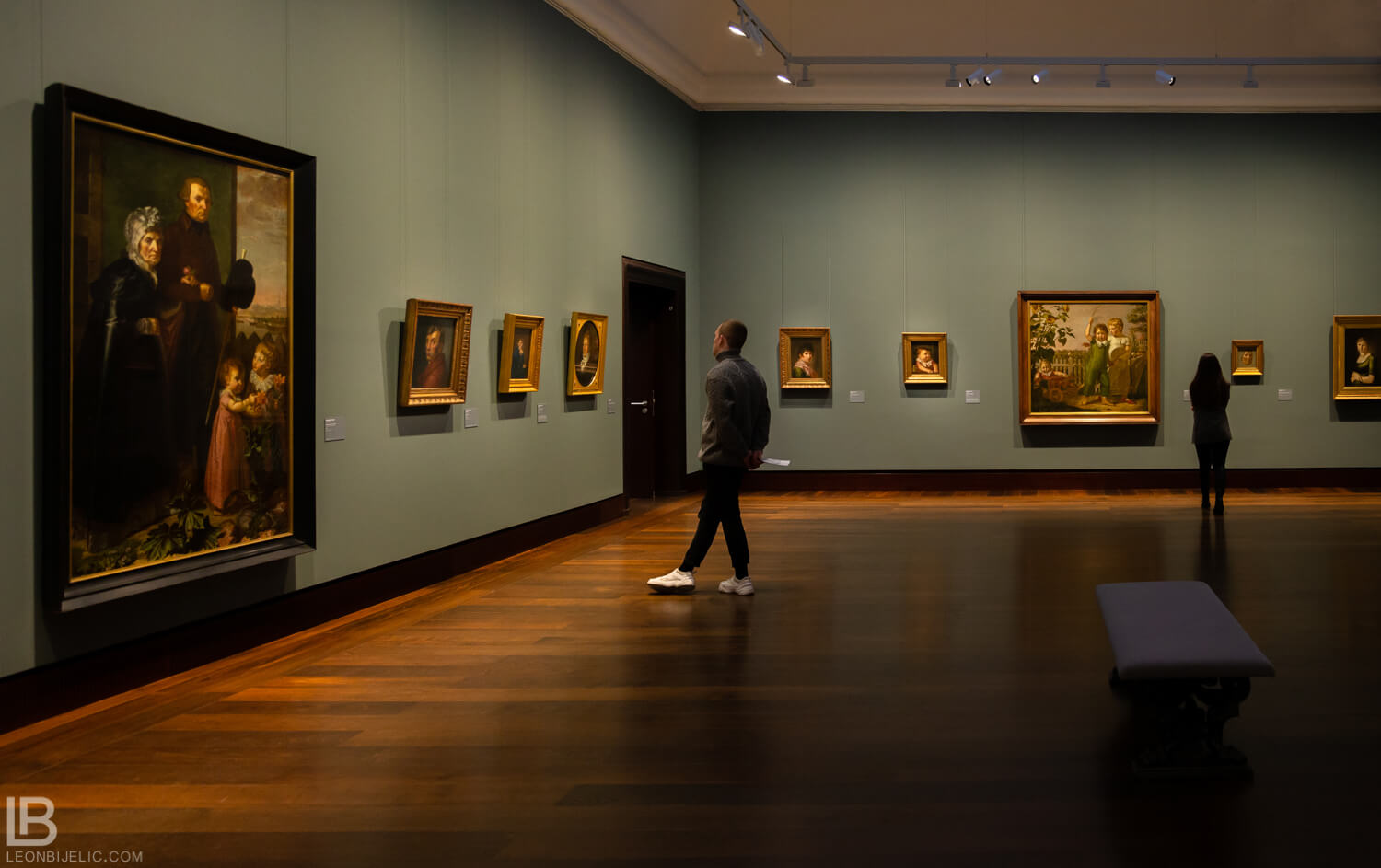 The Kunsthalle also belongs to the few museums to offer its audience a richly layered tour through European art history from the Middle Ages through to the present.
FIELDS OF THE MUSEUM'S COLLECTION
OLD MASTERS
NINETEENTH CENTURY
MODERN ART
CONTEMPORARY ART
PRINTS AND DRAWINGS
Opening Hours
Tuesday–Sunday  / 10–18 Uhr
Thursday  / 10–21 Uhr
Monday / closed
Thursday on / before public holidays / 10–18 Uhr
_
The Hamburger Kunsthalle is a citizens' museum: The citizens of the Hanseatic City of Hamburg were the ones to finance the magnificent building of their art museum, opened in 1869 and located in the heart of the city. They endowed the museum with their private art treasures that formed the basis for the collection.
The founding director Alfred Lichtwark had already formulated a claim, valid until today, to open the museum to all people and to promote the lively communication of art. Owing to the civic engagement of many patrons and donors up to the present day, the Kunsthalle has succeeded in establishing an internationally renowned collection: Art from eight centuries under one roof.
Photo by photographer: @leonbijelic