Unija – Fotografije sa snimanja spota za pjesmu "Unija" održano je u Banjaluci u Decembru.
Atmosfera na snimanju bila je puna pozitivne energije, a spot je sniman na dvije lokacije, u saradnji sa poznatom, popularnom i jedinstvenom Jelenom Krunić, pored koje su se kao akteri spota pojavili Srđan Tomaš (Panter) i Filip Taboo.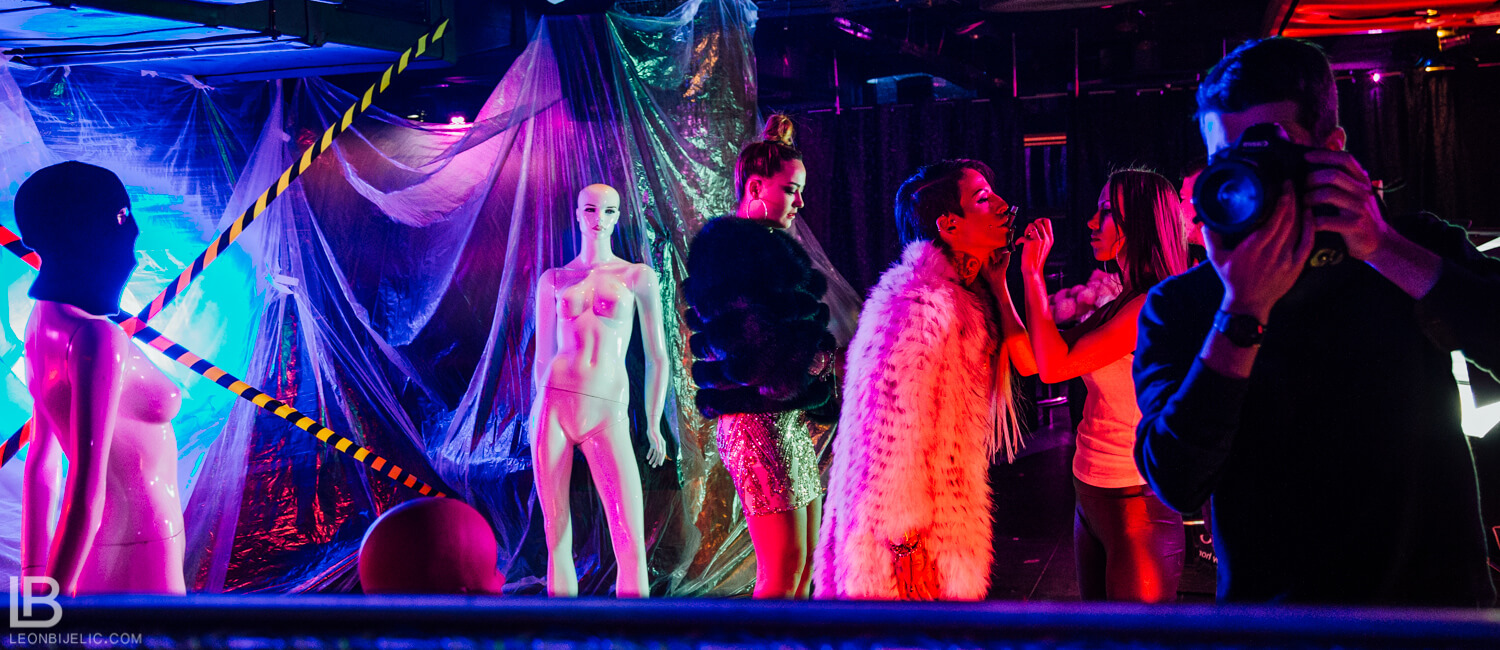 Prvi dio spota sniman je u Vili Marković, dok se drugi dio snimanja održao u noćnom klubu Opium. U spotu je takođe učestvovala i Lidia, izvanredna i sjajna pleasičica, a za šminku i vrhunski stajling se pobrinula Zaga Nikić u saradnji sa butikom Diamond. 
© Foto, video i audio produkciju potpisuje producentska kuća Infinity ©
Muzika, mix i master: Panter (Srđan Tomaš- Infinity)
Vokali: Jelena Krunić, Panter, Filip Taboo
Video: Infinity – Filip Bijelić i Milan Banjac
Foto: Leon Bijelić
Modeli: Mia Ognjenović i Lidia Trifunović
Make Up and Styling:  Zaga Make Up
Sočiva: Zoom optika
Rasvjeta: Vjenčanje u boji
Oružje: AT Guardian
Odjevne kombinacije: Butik Diamond
Frizerski salon: Danijela
Lokacije: Noćni Klub Opium i Vila Marković
Ekskluzivni producent: Mićo Popović
______
JELENA KRUNIĆ FEAT. PANTER & FILIP TABOO – UNIJA (FOTOGRAFIJE SA SNIMANJA SPOTA)
Prošli mjesec Banjaluku je posjetila već svima poznata Jelena Krunić. Svrha njene posjete bila je snimanje spota za pjesmu "Unija", čiju audio i video produkciju potpisuje producentska kuća Infinity.  Spot možete očekivati na You tubu ovih dana, a kako je to bilo na snimanju spota možete pogledati vlog i fotografije.
Vlog sa snimanja spota
GALERIJA

VIDEO