SPAIN: MALLORCA ISLAND / PALMA / CALA MILLOR…
SPAIN: MALLORCA ISLAND / PALMA / CALA MILLOR…
__
Mallorca or Majorca is the largest island in the Balearic Islands, which are part of Spain and located in the Mediterranean. Like the other Balearic Islands of Menorca, Ibiza and Formentera, the island is an extremely popular holiday destination, particularly for tourists from Germany and the United Kingdom.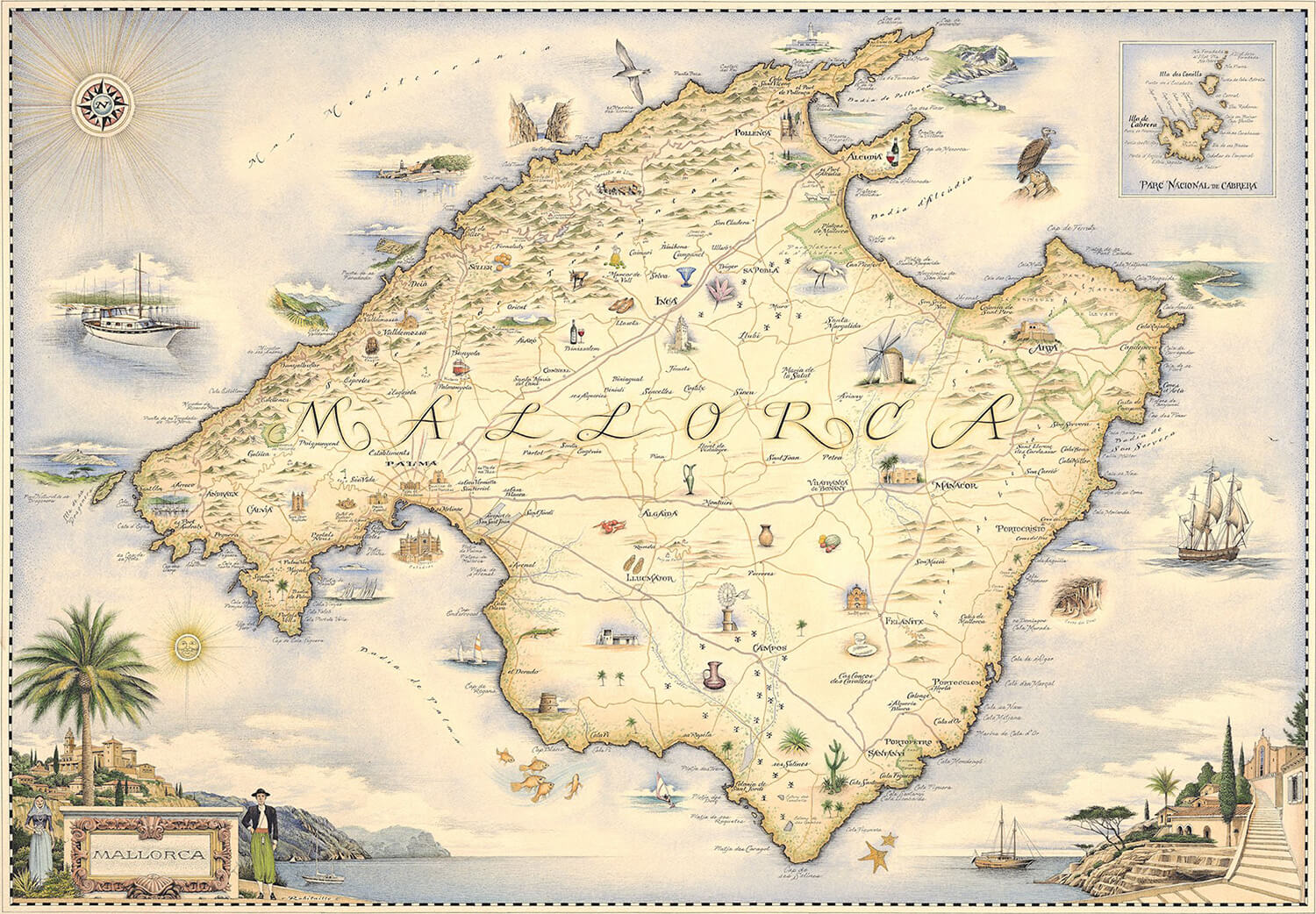 Majorca is the largest island of Spain by area and second most populated (after Tenerife in the Canary Islands). Majorca has two mountainous regions, the Serra de Tramuntana and Serres de Llevant. Each are about 70 km (43 mi) in length and occupy the northwestern and eastern parts of the island respectively.
The highest peak on Majorca is Puig Major at 1,445 m (4,741 ft) in the Serra de Tramuntana.[19] As this is a military zone, the neighbouring peak at Puig de Massanella is the highest accessible peak at 1,364 m (4,475 ft). The northeast coast comprises two bays: the Badia de Pollença and the larger Badia d'Alcúdia.
_
Mallorca: Palma, Porto Cristo, Cala Millor…
Photo: @leonbijelic
_
GALLERY
Wait 10 seconds if the photos are not loaded yet
Luxury Beach Hotel in Mallorca / IBEROSTAR Grand Hotel Portals Nous