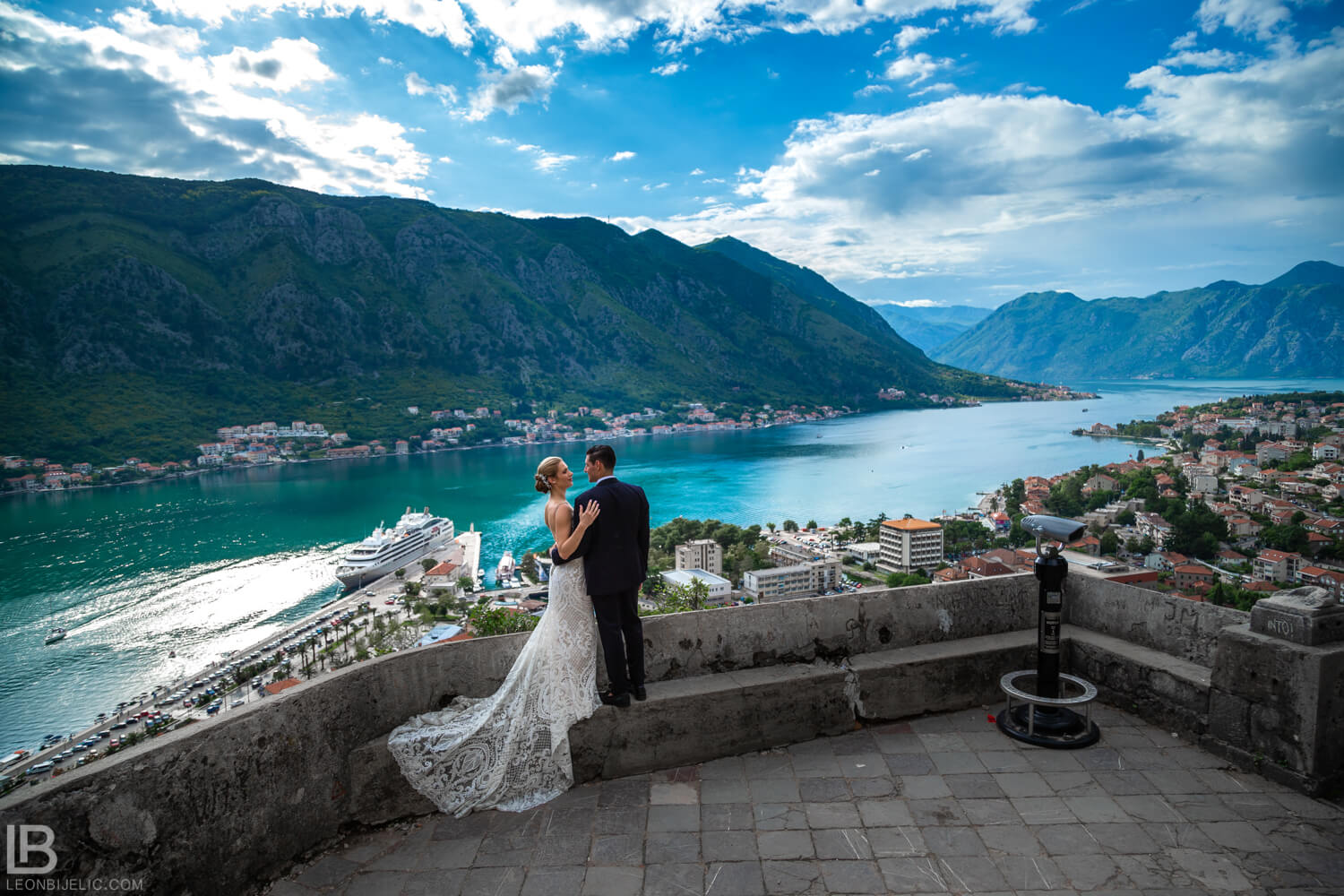 KOTOR WEDDING PHOTOGRAPHER – M&A – HOTEL CATTARO
KOTOR WEDDING PHOTOGRAPHER – M&A – HOTEL CATTARO
__
MIAMI MEETS KOTOR ?
There was one story about one beautiful couple from Miami.
They was in such a long and such a wonderful love and to celebrate that love with closest families and best friends, they decided to make one remarkable destination wedding! But guess where… In old but gold town. ? ?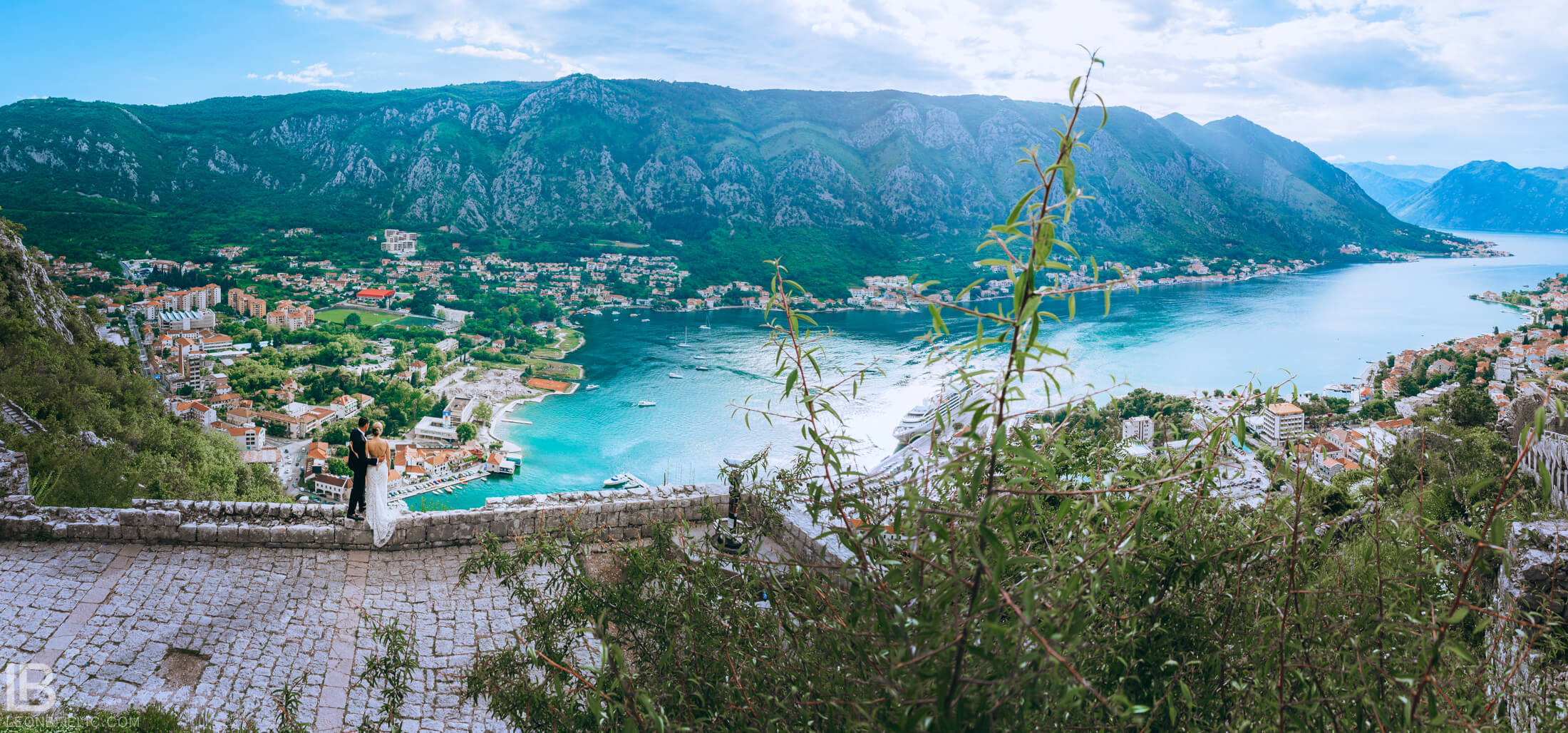 PHOTO SESSION ?
Almost one year before the wedding we had our first skype talk. We found out how many similar experiences we have and share with a joy.
Therefore we made common pinterest gallery and fill it out with some nice ideas and photos. After just a few weeks we had so many photos in the gallery and I was amazed in advance, because I already had a vision how great and how awesome photos we will make on that day. ?
Just look that unique gallery below of favourite photos…
During that photo session day we walked through the town and many their friends ? ? ? which arrived a day before, were so happy to see them in such a glamorous, sharp, fine and beautiful look. They didn't saw each other before and therefore I had opportunity to capture those fabulous and funny moments.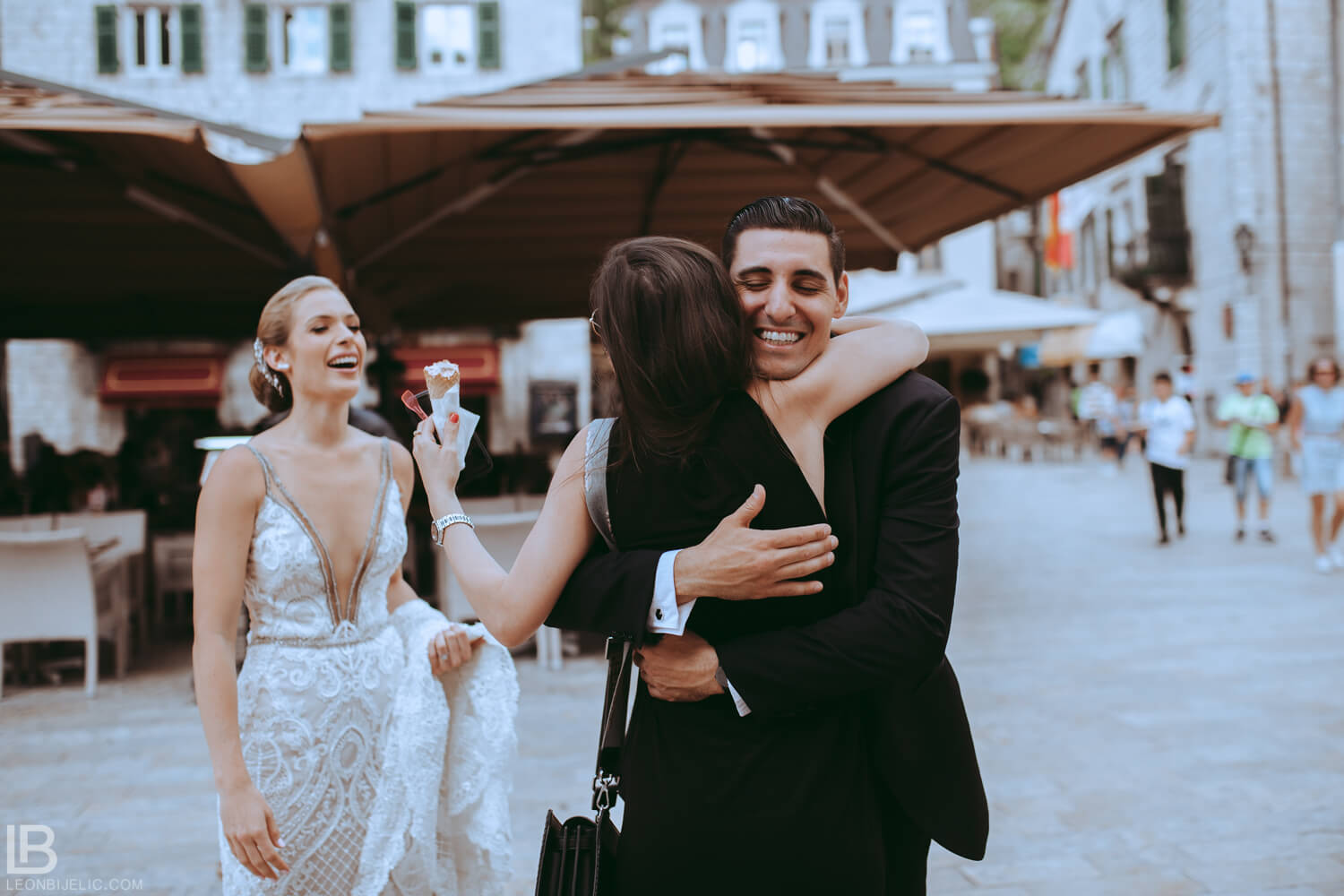 WEDDING DAY AND CRUISING OVER THE BOKA BAY ?
"Hey Leon! We have a remarkable lunch on our cruise in a few minutes." How that sounds to you? Probably very interesting and funny. Oh yes!
A few hours cruising through the beautiful blue and wonderful Boka Bay with the closest family members and best friends. Isn't that so nice??? Isn't that so great?? After you check those photos below you will see what I'm talking about…
Therefore I will say just one sentence more and let photos to tell you the hole story…
That sentence is: ENJOY.
PS.
Great praises for organization and service of Hotel Cattaro ?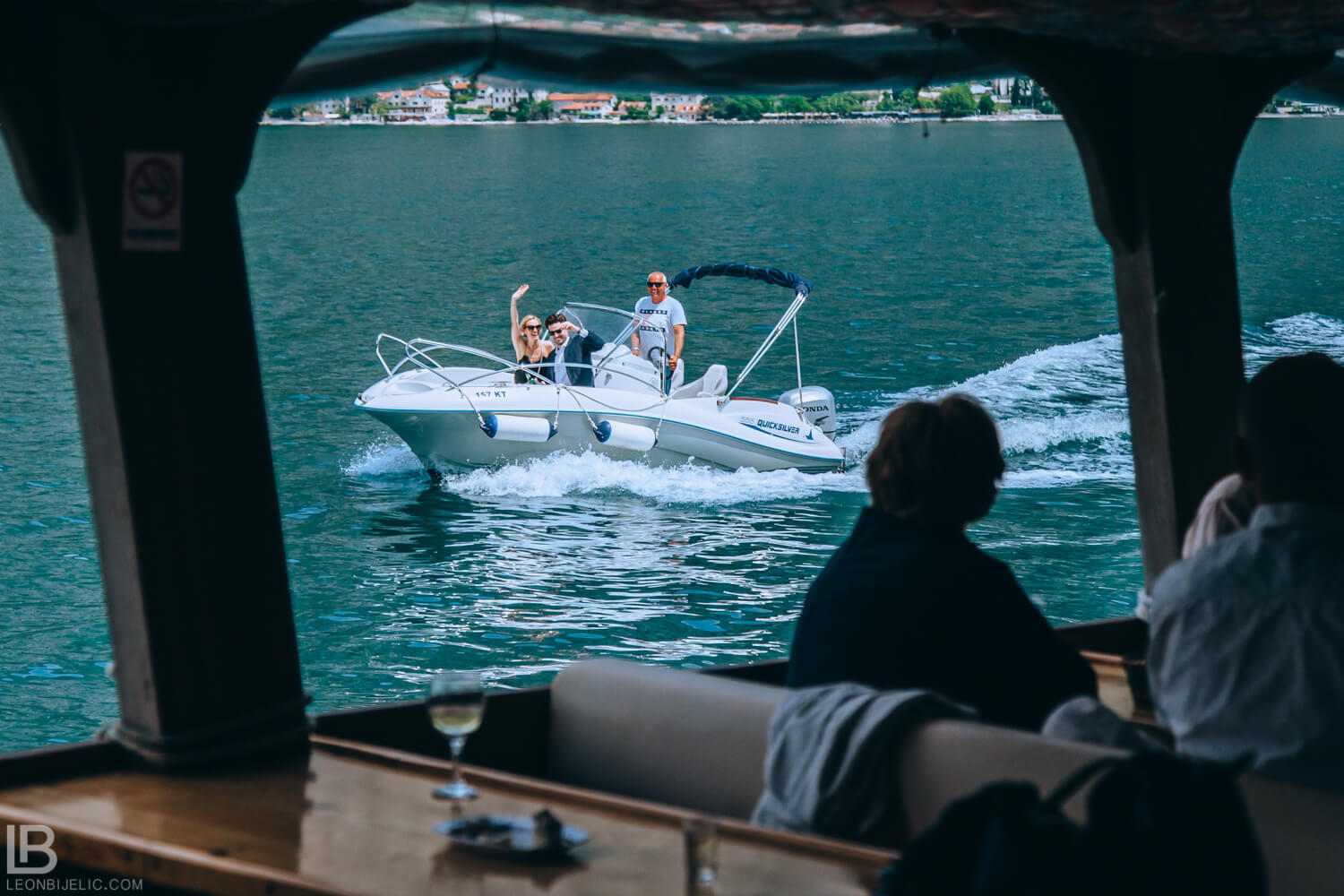 GALLERY
Wedding photographer 
 @leonbijelic
Wait 10 seconds if the photos are not loaded yet – Thank you ?