BUNGA BUNGA JAJCE CAFFE NIGHT BAR / INFUTURO INTERIOR
BUNGA BUNGA JAJCE CAFFE NIGHT BAR / INFUTURO INTERIOR
U samom i strogom centru u Jajcu nedavno je otvoren luksuzan i jedistven kafić sa prekrasnim interijerom. Krasi ga neobičan i moderan dizajn namještaja sa velikim i dugim šankom koji je skoro sav u mermeru. Svaki ćošak ovog kafića ima poseban dizajn koji se razlikuje od drugih djelova kafića.
Preko dana služi za ugodan odmor uz kaficu, čaj, koktel ili bilo koje drugo piće dok se naveče pretvara u noćni klub sa uvijek više nego zabavnom i zanimljivom atmosferom zbog raznoraznih muzičkih bendova koji nastupaju i čine svaki vikend/izlazak poseban.
Ako želite biti u centru grada i uživati sa prijateljima, u poslije podnevnim satima (od 15 do 19h) kada sunce obasjava veliku baštu koja se proteže duž cijelog kafića pravo je mjesto za posjetiti.
Interior photography by: Leon Bijelic / Insta: leonbijelic
G A L E R I J A
_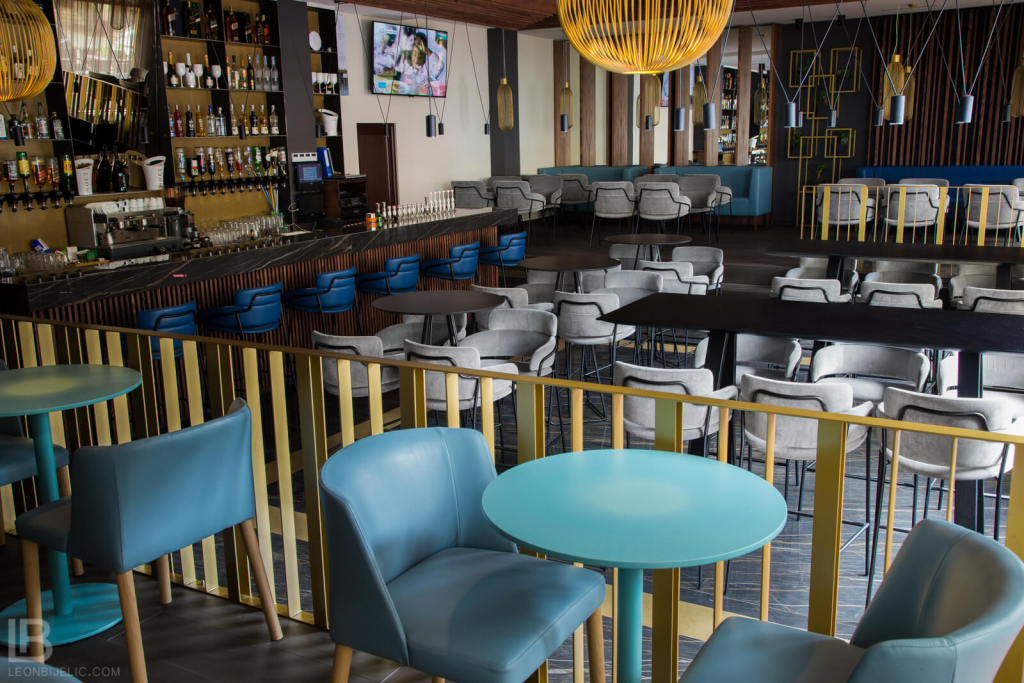 ENG:
In the very center of Jajce, a luxurious and unique café with a beautiful interior has recently been opened. It is decorated with an unusual and modern design of furniture with a large and long bar that is almost all in marble. Every corner of this cafe has a special design that differs from other corner.
Afternoon you can enjoy and have a relaxing break with coffee, tea, cocktail or any other drink.  At nights this cafe bar turns into amazing night club with always great experience. Every weekend is special because different music bands performing and making fun and great atmosphere.
If you want to be in the city center and enjoy with your friends, in the afternoon hours (from 15:00 to 19:00), when the sun illuminates a large garden stretching along the entire cafe, it is the right place to visit.