THE HOTEL FONTENAY is a reflection of modern Hamburg: open-minded, cosmopolitan and exceptionally welcoming. A homage to the Hanseatic city, the luxury hotel is tailor-made for the many national and international visitors who come to discover and rediscover Hamburg.
Hamburg-born star architect Jan Störmer titled his initial drawings 'timelessly modern, modern classic'. His innovative sculptural design offers breathtaking views over the Alster from almost all 130 rooms and suites.
NEW LUXURY HOTEL FONTENAY – HAMBURG

In 1816, Hamburg-based shipbroker John Fontenay acquired a unique plot of land on the beautiful shores of the Alster lake in the heart of the city. Today, it is the site of THE FONTENAY Hotel. Lakeside Luxury at its best.
THE FONTENAY – SUITES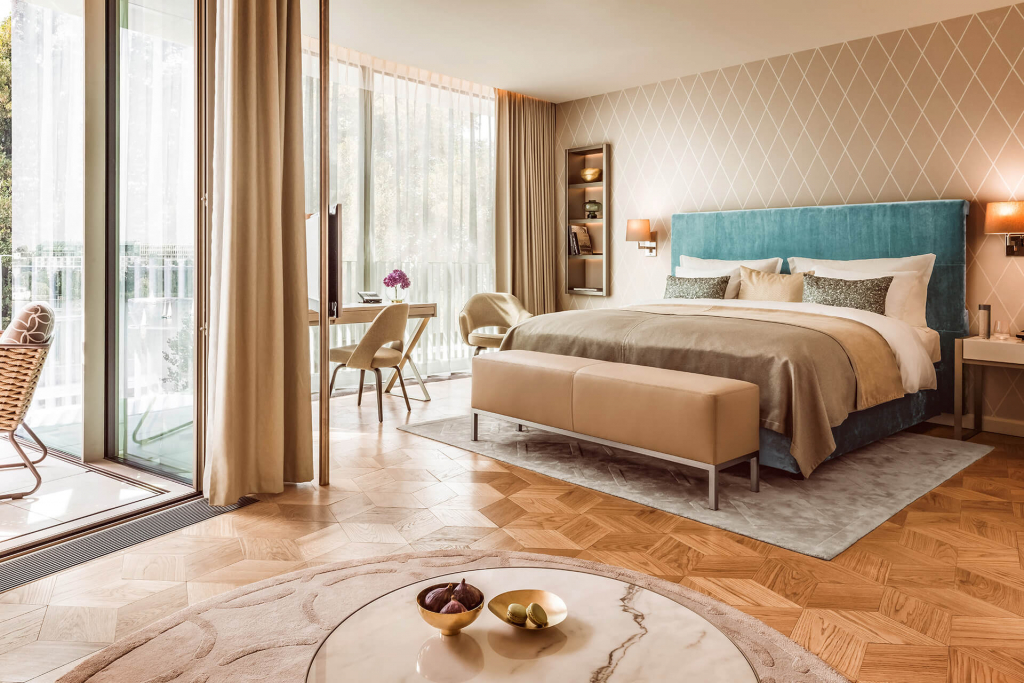 Inspired by circles, the sculptural architecture of the building is mirrored in the interior room concept: the curved walls, 2.85m/9.4ft high ceilings and the large panoramic front facade with floor-to-ceiling windows creates liberating spaces, flooded with light. Opening up to these expansive views, nature becomes part of the hotel experience. A private balcony adds to this sense of generosity.
A touchpad allows guests to conveniently open and close the curtains without a sound, to create different lighting scenarios or to adjust the air conditioning in the room. The Fontenay masters the balance between nature and urban living, set in the most peaceful surroundings in the heart of the city of Hamburg.
THE FONTENAY – RESTAURANT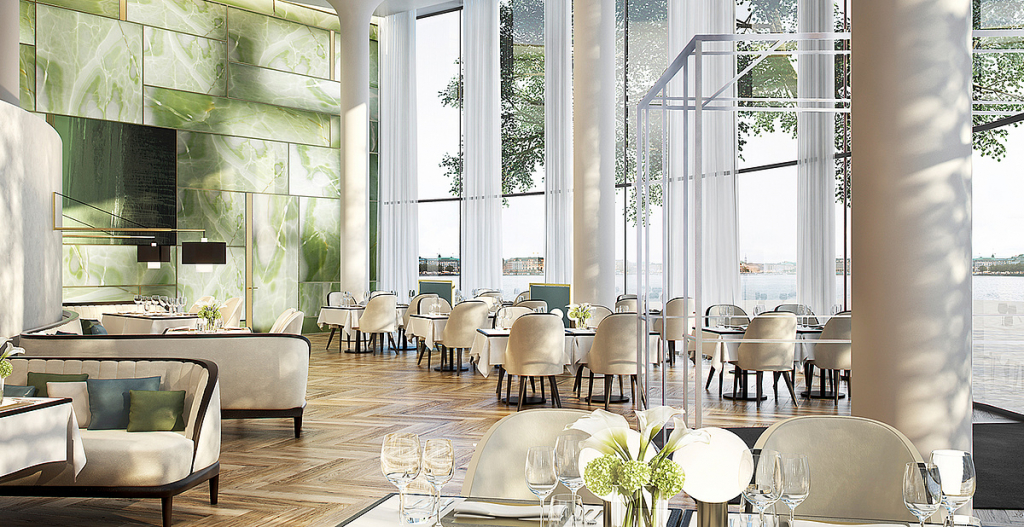 Parkview is a relaxed garden restaurant with a smart-casual atmosphere; it combines captivating architecture with Hamburg's elegance and cosmopolitan lifestyle. With its high ceilings and large window fronts, a delightful summer terrace and views across the lake, this unique space merges the outside with the inside in the midst of beautiful parkland.
THE FONTENAY – ATRIUM LOUNGE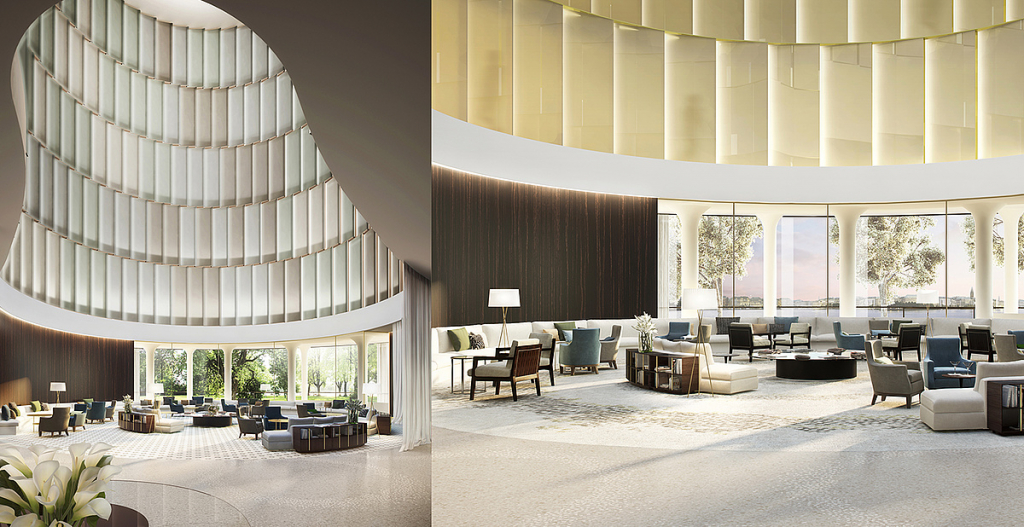 The Atrium Lounge. Here, in this beautiful environment you can rediscover what matters most: effortless lounging and good conversation, accompanied by afternoon tea, coffee or a small snack.
GALLERY
The Fontenay Hotel: www.thefontenay.de
PHOTO BELOW: LEON BIJELIC / Insta: @leonbijelic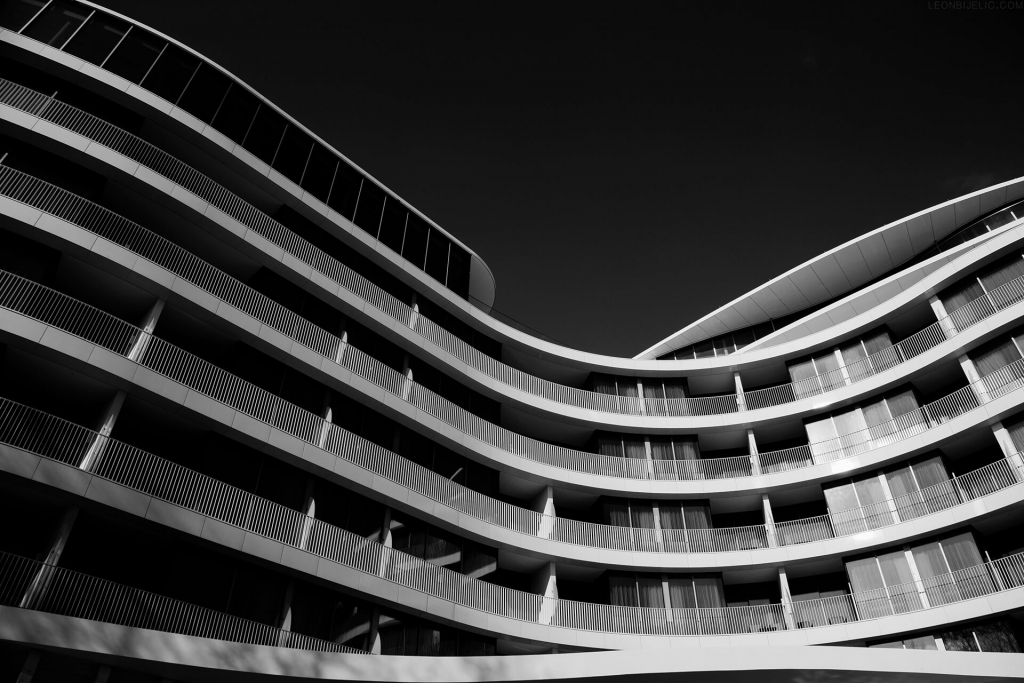 Click on the photo below to see more amazing photos from Hamburg