HOCHZEITSFOTOS & FOTOGRAF – ÖSTERREICH TIROL
HOCHZEITSFOTOS & FOTOGRAF – ÖSTERREICH TIROL
_
TAMARA & RADE
Es ist immer eine große Freude zu reisen und ein so nettes, junges und schönes Paar zu treffen.
Tamara und Rade sind in glückseliger und wahrer Liebe, die jede Erwartung übertrifft.
Die Freude ist noch größer, wenn ich sie alle zusammen mit jedem Mitglied der großen Familie sehe.
Wir hatten eine so angenehme Kommunikation, da wir uns schon sehr lange kennen.
Für mich sind diese Hochzeit und die Fotos die schönsten und beliebtesten aus Österreich.
Tirol ist eine kleine Stadt in Österreich, aber mit erstaunlichen und einzigartigen Aussichten.
Von außergewöhnlichen Sonnenuntergängen in den Bergen bis zum Geräusch von Wald, Bäumen und Vögeln.
Tamara schlug ein paar Orte für die Fotosession vor und wir hatten wirklich tolle Momente (Fotos).
Vielen Dank, dass Sie mich als Ihren Privat- und Hochzeitsfotografen ausgewählt haben.
Ich wünsche Ihnen alles Gute in jedem Aspekt des Lebens und nichts Ruhe.
VIEL SPASS
_
City: Tyrol, Austria

With: Tamara & Rade

 Photo: @leonbijelic 
_
GALERIE
In 10 Sekunden wären Fotos da – Danke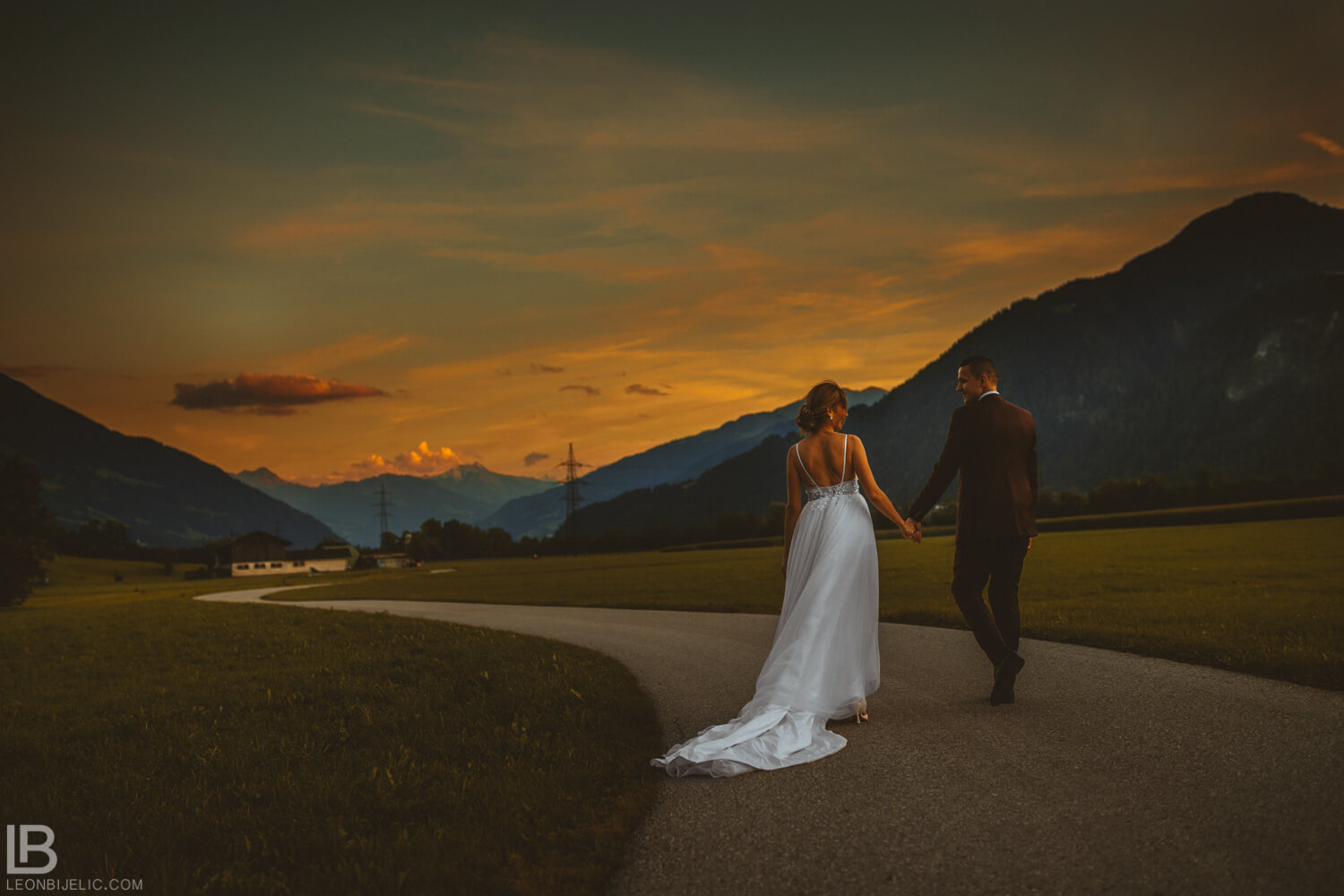 WEDDING PHOTOS & PHOTOGRAPHER – AUSTRIA TYROL
HOCHZEITSFOTOS & FOTOGRAF – ÖSTERREICH TIROL
WEDDING PHOTOS & PHOTOGRAPHER – AUSTRIA TYROL
_
TAMARA & RADE
It is always a great pleasure to travel and to meet such a nice, young and beautiful couple.
Tamara and Rade are in blissful and ture love that expands beyond every expectation.
The happiness is even bigger when I see them all together with every member of the big family.
We had so pleasant communication as we know each other for a very long time.
For me this wedding and the photos are the best and favourite from Austria.
Tyrol is a small city in Austria but with amazing and unique views.
From extraordinary sunsets from the mountains to the sound of forest, trees, birds.
Tamara proposed a few locations for the photo session and we had really amazing moments (photos).
Big thanks for chosing me as your private and wedding photographer.
Wishing you all the best in every aspect of the life and nothing rest.
ENJOY
_
City: Tyrol, Austria

With: Tamara & Rade

 Photo: @leonbijelic 
_
GALLERY
In 10 seconds photos would be here – Thank you