[rev_slider alias="weddings"]
_
Worldwide Wedding Photography by award-winning wedding photographer Leon Bijelic
10 favourite photos / 2017

First of all be sure that my personality and my method of work suits you. You can expect from me cheerful patience during the entire proces. From the first contact through the preparation, talk, taking photos, until the final delivery of your photos. My passion for photography makes it feel not like a job but like a lot of fun. I know that every couple and every wedding is special and unique, so every couple and every wedding deserves more than just a photographer. I'm working for everybody like I'm working for myself. "What I gave I recieve" – This quote best describes my approach and method of work, method of living. Oh, and I like to meet new interesting people and make amazing photos ! 🙂
We can spend so much time communicating, that there is no wonder we end up becoming friends. Actually that happens with everybody I photograph. You always have me to rely on, to answer your questions and give you suggestions, talk about what you want and need to perfectly prepare for wedding day.

You like my photos and you are wondering if I am available for the dates you are interesting, send me a message and I will answer you in a couple of hours. 
Once we confirmed my availability, and decide which package best suits your needs, wishes and budget, next step will be to pay a deposit of 20% of the amount of the total price. I use a very simple, fast and secure payment process so that we can focus on planning other things and be sure that we will have great time before and during the wedding day.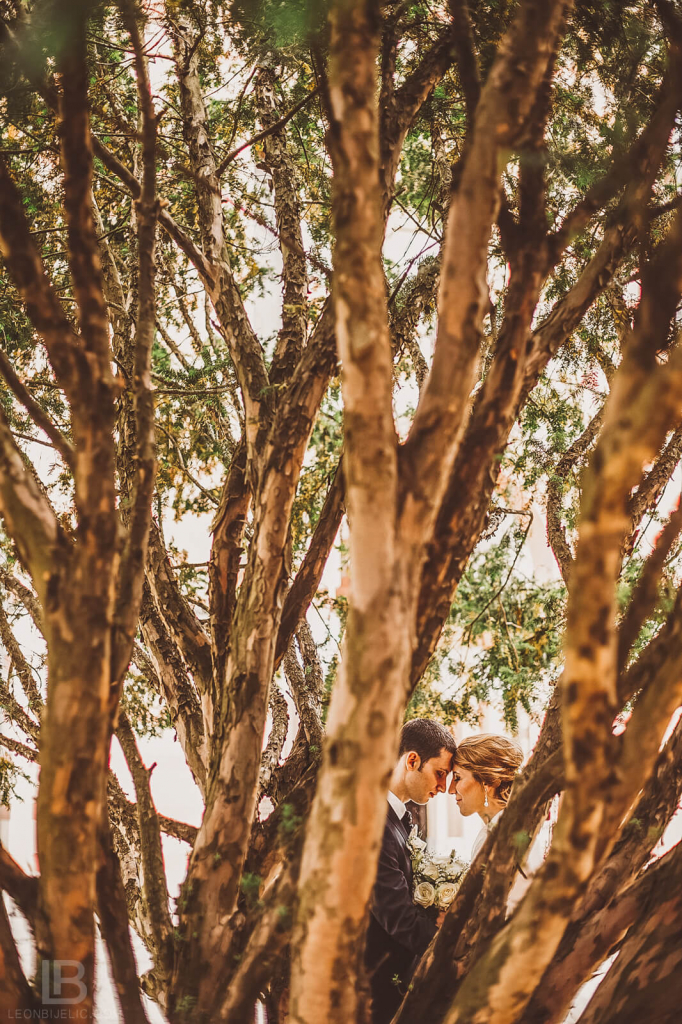 The most common questions
I do, just in the past few seasons I've shot weddings in Germany, Austria, France, Zealand, Croatia, Switzerland and other photography assignments led me to Greece, Russia, Turkey and all over Europe.
Belgrad, Serbia. But I am often on the road…
Between 600–800 images for a full day wedding.
You can expect to have photos in 3 weeks.
I offer high quality fine art albums in many formats. You can see some examples — here.
Absolutely. I do take family photos and ceremony photos, I just do not include it in my blog posts.
Email me at leon@leonbijelic.com and I'll send you brochure with prices, packages and more information.
Sure, I would love to sit down and talk with you. If we aren't able to meet on coffee, we can set up a Skype consultation.
I work on a first-come, first-served basis. To reserve your wedding date, I require a retainer fee and a signed agreement, which can all be done online.
I'm editing all the pictures with joy and the number of complete retouching pictures depends on the wedding.
Post-production will be applied on every photo delivered. This involves contrast enhancing, colors improvement, composition correction and that personal touch specific to my style and method, which is artistic and unique.
Do not worry; my style is very laid back and casual. I love capturing real emotion by simply letting you be you.
I see myself as a storyteller. Someone who is there for you to help you preserve memories on everything that is packed into that big day. My style is a mix of fine-art photography and photojournalism. I aim to capture your day as it unfolds naturally. I want to stay almost invisible so I can capture the truest moments and emotions.
If you want to save your photos in privacy that is not a problem. All you need is to pay additional 30% of the price. Posting your photos online is a form of advertising and showing my work to other people (possible clients).
Yes. I'm not just working it, I live it.
I aim to capture your day as it unfolds naturally. To shoot your story in an emotional, creative and very natural way, to tell a story like it is, without a lot of intervention. Have a look below at my wedding photography blog posts, to get a sense of my style.
Write, ask or just say hello